hotkey commands | hotkey setup | hotkey commands don't work | my keyboard have no Scroll Lock button | Passthrough Mode
Applicable product models for hotkeys
:
Basic info:
The keyboard must be plugged into a dedicated Keyboard/Mouse port for hotkeys to be recognized.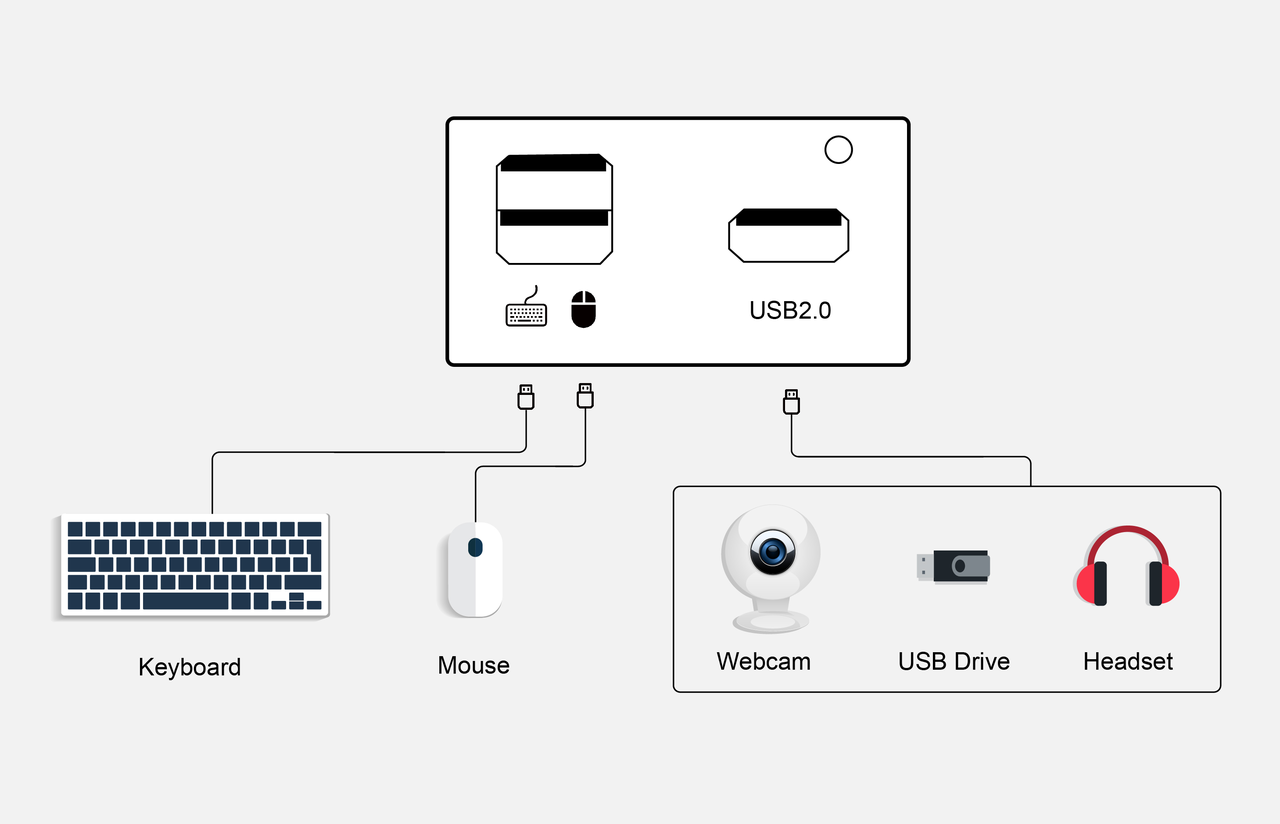 2X1 KVM switch
4X1 KVM switch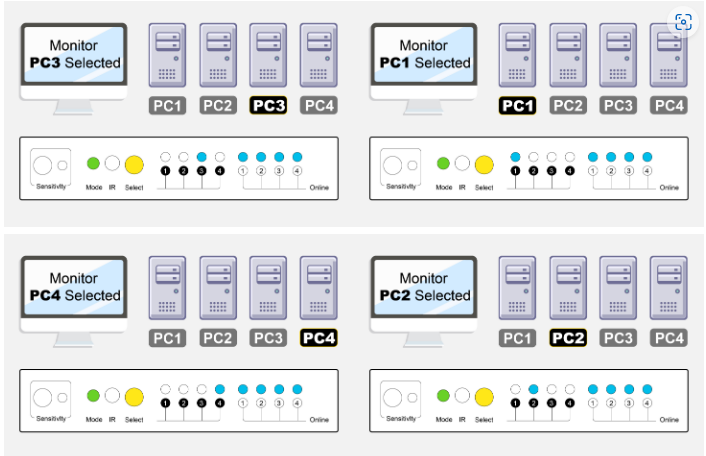 Hotkey commands
Switch inputs (3,4 are 4x1 KVM only)
Switch next or previous input
Changes hotkey trigger between Scroll Lock to Right-Ctrl
Enable or disable mouse gestures (Double tap the left or right border of the screen with the mouse to switch to the previous or next input
Turn ON auto-switching mode
Increases or decreases auto switching time interval (250 sec. Maximum)
Turn OFF auto-switching mode
Enable/Disable Passthrough Mode
Confirm Passthrough Mode on (1 beep off, 2 beeps on)
Troubleshooting / FAQ
"My hotkey commands don't work or stopped working
● Make sure the keyboard is plugged into dedicated mouse/keyboard ports
● Try using Scroll Lock as a hotkey trigger, if not, then Right-Ctrl."

"My keyboard does not have a Scroll Lock button
● Use Right-Ctrl, Right-Ctrl, 1, or 2 to confirm the trigger isn't already set to Scroll Lock.
● Press and hold the yellow switch button for 15 seconds. If KVM beeps, turn it off and back on. The hotkey trigger will now be set to Right-Ctrl."

"I accidentally turned Passthrough Mode off and the keyboard no longer functions
● Use a basic 104-key keyboard to turn Passthrough Mode back on.
● We recommend keeping Passthrough Mode on at all times unless using Linux."